Course objectives and programmatic details:
Creative education by Lego Robots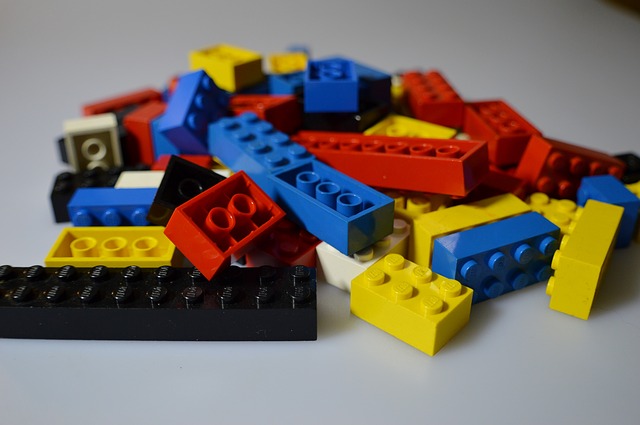 The course "Creative education by Lego Robots" will allow participants to acquire the necessary knowledge and skills to use the Lego Education sets in their daily work with children and young people at all levels of education. Through empirical methods the participants will develop creativity and improve the creative processes necessary for every teacher's daily work.
The course is divided into 3 main thematic blocks: Getting to know the Lego Education sets as a work tool; Getting to know the methods of using this tool in passing on knowledge and teaching new skills; Acquiring practical skills in conducting and preparing classes when using this tool.
The objectives of the course
Competences acquired by participants: ability to be proficient in the use of lego educations sets; ability to navigate the program dedicated to lego educations sets on tablets and computers; the concrete use of legacy education kits for learning in many fields; conducting lessons using lego education sets; stimulating creative processes in the preparation of lesson plans; ability to support the student in the natural learning process of education through action.
Daily programme: 
Day 1 – introduction to the topic, group building, getting to know each other, intriductory information.
Day 2 – getting acquainted with the sets, the program, discussing its elements, learning programming, getting to know the possibilities of the system, learning the mechanisms and ready-made robots, analysis of solutions proposed by Lego.
Day 3 – discussion of several original proposals for conducting classes in such subjects as: biology, ecology, physics, history, mathematics, participation in a sample workshop with the use of other activities, conducting the workshop on your own.
Day 4 – exercises stimulating creativity, proposals of tasks and exercises developing soft and hard competences, discussion of their substantive and didactic basis, joint creation of a lesson plan based on the empirical method, creating own lesson plans.
Day 5 – conducting the lesson according to the scenario created by yourself.
Day 6 – wide appointment of conducted workshops, summary of training.
Day 7 – evaluation and dissemination of results, closing.
When is the next Course and how do I apply?
Teachers in kindergartens, primary schools, secondary schools.
The social programme activities are included within your course fees!
A few words about course co-ordinator

Joanna Cichoń & Krzysztof Skotniczny

Joanna is a graduate of the 1st High School in Cracow and the Jagiellonian University, Faculty of Law and Administration. She gained her experience as coordinator and volunteer for the PARKOWA educational and care centre within the project "Angels with a licence to help", Volunteer of individual learning and socialisation support in the Chatka Puchatka, robotics instructor and manager within the project Robot Workshops, educator of semi-colonies within the projects: Robot Workshops, Space Half Colony Krakow, manager of Maltese colony. In her work she uses Montessori methods, Waldorf pedagogy and Gestalt pedagogy. She is currently in the course of a one-year methodical training in choreotherapy. She expands her knowledge and skills during numerous trainings and conferences Krzysztof is a graduate of the Telecommunications Technology School No. 14 in Cracow, profession of an ICT specialist. He is an instructor within the Robot Workshop project and a tutor of semi-colonies (Robot Workshop, Space semi-colonies); teaches children and teenagers to use new technologies consciously and to use them skillfully for self-development, learning and broadening their competences.