Our quality standards in education and training serve as an assurance to all our partners involved and concerned (organisers, promoters, trainers, participants, sending organisations), that the stated aims and objectives of our training courses are adequately defined and will be pursued so as to be made fully achievable.
In doing this we follow ten principles set in The European Quality Charter for Mobility:
information and guidance: every participant has access to clear and reliable sources of information and guidance on mobility and its conditions, including details on the roles of sending and hosting organisations.


learning plan: a plan is drawn up and signed by the sending and hosting organisations and participants before every stay for education or training purposes. It describes the objectives and expected outcomes, the means of achieving them, and evaluation, as well as reintegration issues.


personalisation: our mobilities fit in with personal learning pathways, skills and motivation of participants, develop and supplement them.


general preparation: before departure, participants receive general preparation tailored to their specific needs and covering linguistic, pedagogical, legal, cultural or financial aspects.


linguistic aspects: language skills make for more effective learning, intercultural communication and a better understanding of the host country's culture. Arrangements therefore include a pre-departure assessment of language skills, the possibility of attending courses in the language of the host country and/or language learning and linguistic support and advice in the host country.


logistical support: this includes providing participants with information and assistance concerning travel arrangements, insurance, the portability of government grants and loans, residence or work permits, social security and any other practical aspects.


mentoring: the European Teachers Academy provides mentoring to advise and help participants throughout their stay, also to ensure their integration.


recognition: 8. participants are provided with assistance regarding recognition and certification.


reintegration and evaluation: on returning to their country of origin, participants receive guidance on how to make use of the competences acquired during their stay. Evaluation of the experience acquired makes it possible to assess whether the aims of the learning plan have been achieved.


commitments and responsibilities: the responsibilities arising from the quality criteria are agreed and, in particular, confirmed in writing by all sides (sending and hosting organisations and participants).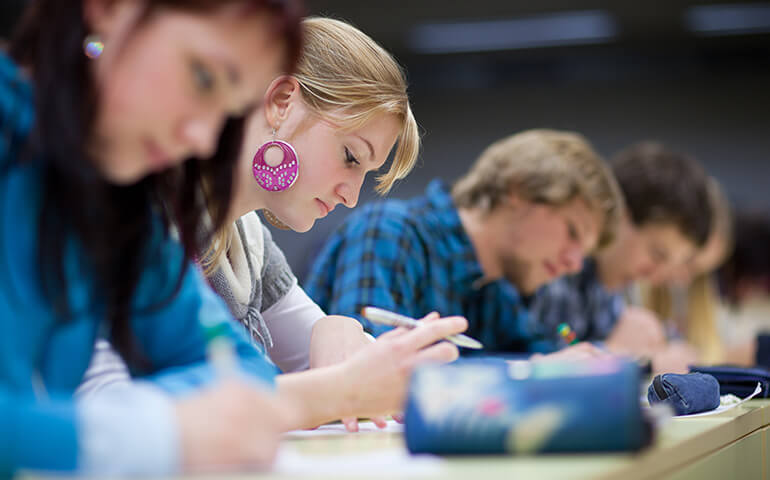 European Teachers Academy courses catalogue includes: